Frequently asked questions:

Can I just print 1 shirt?
Yes, generally for 1 or 2 shirts you can just stop by our studio/office, carve out 20-30 minutes of your time and we can take care of you on the spot!
Can I just get a quick estimate over the phone?
It is always better to email us the details of what you need to so we can send you an accurate written quote right back!

Do you provide shirts?
Yes we do! Our favorite is the American Apparel shirt which we carry in stock Black/White in sizes S-XL. We have both the unisex and ladies' style.
Do you have other shirts?
Absolutely! We have access to a catalog of over 3,000 items.

Can I provide my own garments?
Sure you can! As long as they are not heat sensitive for printing or too delicate/bulky for embroidery we are good to go. As Ivan says, "I'm more curious than cautious" so we're willing to give anything a shot!

Can you print on X item?
See above! We're always willing to give anything a shot. Generally any sort of textile or garment is OK as long as they are not heat sensitive. We have found in our experience that NYLON is not a great material for printing. It is better for embroidery.
Can you print on beanies/scarves/headbands?
Items like these are better for embroidery. If we were to print them they would look for odd since they are stretchable. It would distort the artwork.

Can you guys get it done by (today, tomorrow, YESTERDAY!?)
We can get things done pretty quickly here but unfortunately we can't time travel! If you need a same-day, next-day or RUSH order please get in touch with us right away. Generally speaking we can print the shirts we have in stock (typically American Apparel in Black/White S-XL) same day or garments that you provide. The best thing to do is email us all the details: hello@customvillagedesign.com with RUSH in the subject and then call us to let us know it is a rush order and we will take care of you!
What type of file do you need?
For logos and general artwork VECTOR files (.AI, .EPS) work best. For full color graphics like photographs high resolution files (300DPI or better) with .PSD, .JPG or .PNG extension work best!

Can you create artwork for me?
Sure! We provide 10 minutes of free artwork time with our professional graphic designers which is more than enough time for most layouts. If you need more time you can purchase 30 minute blocks for $20.00 each.

You can also hire us to produce custom artwork starting at $35.00 per hour.

Who is Ivan?
Good question! Ivan is a state of being more so than an individual person!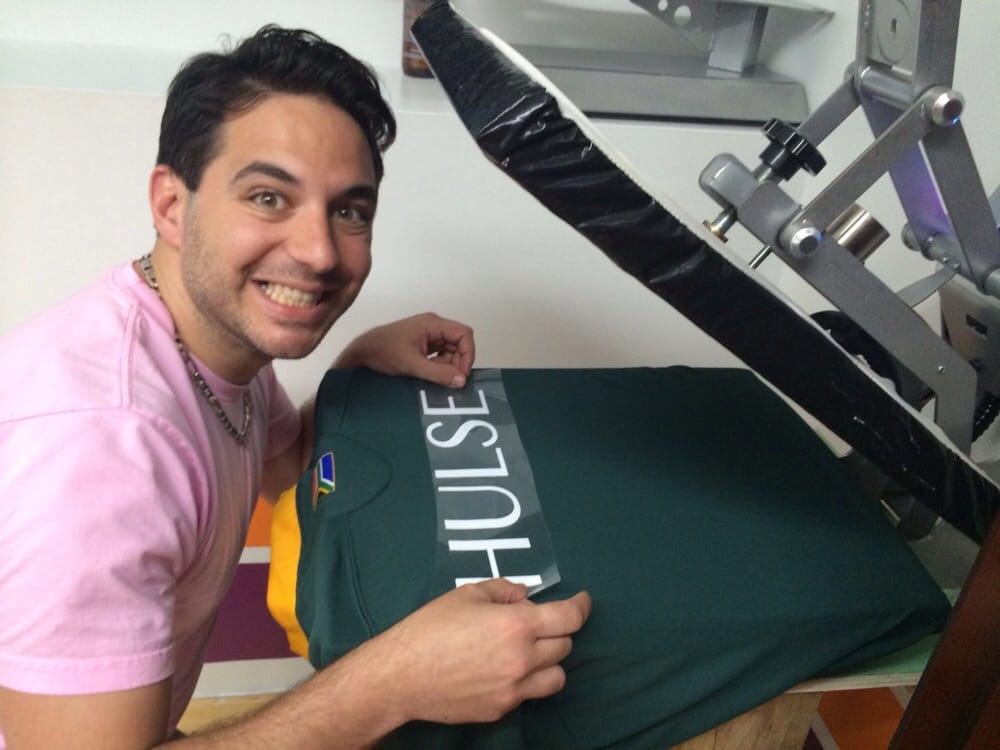 Meet Ivan when he was just a baby! Ivan is the real mascot of Custom Village (sorry Duck!)